Aside from stalking waves, endless surfing and getting stoked, another exciting thing you can do in La Union is to eat till-you-drop.Yes, you heard it right!  You might be asking, where the heck in this serene province can you find great food? As we found out, there are actually many wonderful places in La Union where you can eat to your heart's delight.
To give you an idea where to start, here are some of the interesting restaurants we discovered when we recently stayed at The Circle Hostel for a relaxing weekend getaway.
Urbiztondo Grill House
Located just beside the National Road, Urbiztondo Grill House is a native-themed restaurant offering home-cooked Pinoy favorites. As it was also just a few stones away from The Circle Hostel, our good hosts brought us here for our first lunch. Continue reading "Gastronomical pit stops in La Union" »
Copyright secured by Digiprove © 2013 Joanna Jane Liwag
Hippie hammock accommodation… Check. Relaxed, homey feel… Check. Funky decors and graffiti… Check. Fun, crazy crowd… Check. Near the waves… Check. The Circle Hostel got all these things covered and more.
Tucked inside a private road just a few stones away from the beach, lies one of the funkiest accommodations we were lucky to spend the weekend in. After almost 6-hours of butt-numbing ride from Manila to San Juan, La Union, it was a relief to find the laidback atmosphere of The Circle Hostel waiting for us. Continue reading "LA UNION | The Circle Hostel, not your ordinary accommodation in San Juan" »
Copyright secured by Digiprove © 2013 Joanna Jane Liwag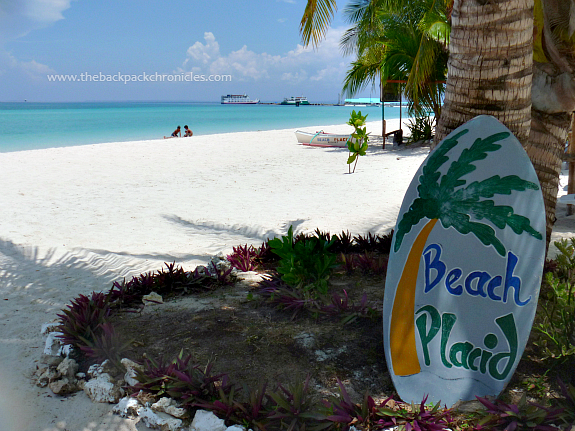 Beach Placid Resort, Sta. Fe, Bantayan Island
Getting to Bantayan Island, Cebu
We arrived  at Mactan International Airport a little over 9:30AM. After picking up my backpack and battling my way amid the sea of  passengers, I moved on to the lobby  where I met the rest of the crew: Lancy, Kat and Louie.  With everyone present, we hailed a cab to take us to the North Bus Terminal. Continue reading "CEBU | First glimpse of Bantayan Island" »
Copyright secured by Digiprove © 2013 Joanna Jane Liwag
Follow @TheBPChronicles
Hotel Reservations
 Experience an exotic culture in Thailand.
 Find out why It's more fun in the Philippines.
Email Subscription
Popular Posts
Categories
Archives